The Meee (My Education Employment Enterprise) Programme
empowers people to understand and believe in who they are
Hello and welcome to Meee. A programme like no other.
We change peoples' lives through a universal system of self-belief based around education, employment and enterprise. It's our belief that everyone deserves a better happier life. It's our vision to make this available for everyone.
How Meee helped me
It's been a pleasure meeting new people and of course Tia and Sid who ran the course for 4 days. I would recommend the course to anyone who is seeking to find their perfect job in life, the course teaches you to be more confident and be more positive.
If you go to an interview that you think has gone well but you don't get the job and think you're not enough, keep saying to yourself you can do this, the more interviews you get the more practice and more accomplished you'll be and someone will hire you! Eleri
Read more testimonials
Latest resources
Meee in a Minute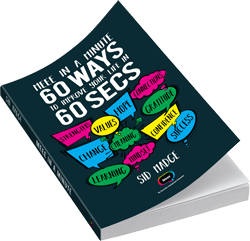 A book of 60 short punchy chapters that each take one-minute to read.
It is a collection of life hacks, advice, insights, science, stories, short exercises or thought experiments and quotes that can help you improve your life in a minute.
Follow us on Twitter
"Curiosity is the engine of achievement"
Ken Robinson