The Meee (My Education Employment Enterprise) Programme
empowers people to understand and believe in who they are
Hello and welcome to Meee. A programme like no other.
We change peoples' lives through a universal system of self-belief based around education, employment and enterprise. It's our belief that everyone deserves a better happier life. It's our vision to make this available for everyone.
How Meee helped me
After we finished that Friday, I went over what we had learned and put a positive mind on and I'm glad to say the program works as I managed to secure two interviews two different companies. I am feeling so positive since doing your course it has been non-stop all good for me.
I even passed on my experience and what I learned to my fiancee, Debbie and within days of her getting up and being positive has now secured herself a job at the F&F clothes department in Tesco's Prestatyn Paul
Read more testimonials
Latest resources
Meee in a Minute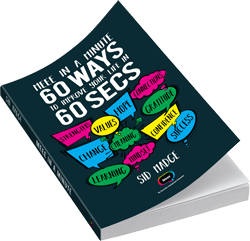 A book of 60 short punchy chapters that each take one-minute to read.
It is a collection of life hacks, advice, insights, science, stories, short exercises or thought experiments and quotes that can help you improve your life in a minute.
Follow us on Twitter
"The foolish man seeks happiness in the distance. The wise grows it under his feet"
James Oppenheim