How a Bag of Crap™, a pencil, a pineapple, a Magic Meee character, some amazing books and squillions of magical exercises, tools, data and resources are transforming the lives of thousands around the world.
Our communities, our children and ourselves deserve better. For too long we have been in pursuit of valueless goals and encouraged individuals, societies and communities to pursue personal greed and ownership. And this has failed us.
We have to find a better way to solve the problems we face. We need some magical thinking to build a better way. A fairer way. And a kinder way.
We need an education system where everyone creates, succeeds and embraces a lifelong journey of discovery.
We need kinder organisations that create value for everyone, not just the few.
We need communities that unite to create purpose for everyone to belong.
Meee exists to do just that. We're in the business of magic. The magic to think differently. The magic to be brave. And the magic to believe that this is all possible.
From pupils to CEOs, we've helped thousands Find, Live and Give that Magic so we can build a better, braver and boundless world.
Meee Podcasts, Press, Media, Articles, News
Our Meee Books Have
Become Best Sellers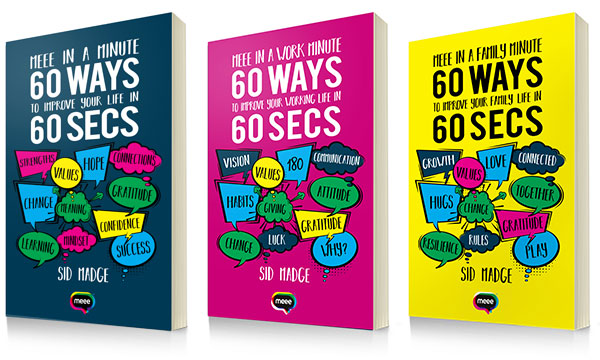 Find us on Social Media