The Meee Team
The Magic that is the Meee Team
It's easy to look at other people's lives and be amazed at what they've achieved. But success of any type is never just one heroic individual battling the odds to win. There is always magic behind the magic that we may not immediately see or be aware of. No one achieves anything alone.
This amazing team of people is all the above and magic in every way. We are a sum of why we do what we do, and together we create and do truly magical things. Here are our stories as to why we do.
Sid Madge, Founder, Madgician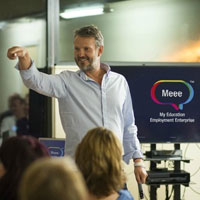 I absolutely love brands. And, for over 30 years, I worked for and led some of Europe's most renowned creative agencies, supporting many of the world's biggest companies. Then, in 2015, my life changed forever. While giving a talk to a group of teenagers I was shocked to hear how they thought about and described themselves. For many, this lack of self-esteem had spiralled into a cycle of anxiety and depression. I'd already seen how brands could transform the fortunes and futures of businesses - and that sparked an idea: what if I could use this knowledge to bring out the potential in others? That's how Meee began.
Now I use the ideas and methods of branding to inspire, educate and challenge the deep-set beliefs that hold us back. I use words, imagery, colour, numbers, music and a variety of sense-based tools to change the way people see, think and feel. Not just to transform their outlook on the world, but to help them make sense of what can seem like insurmountable life challenges. Today the purpose of Meee is to inspire everyone, everywhere, every day to find, live and give their magic. And so far, we've helped change the lives of over 20,000 people. My ambition is to take Meee to millions more, bringing that spark of magic to individuals, organisations and communities around the world. To spread the Meee message, I've built a team of (not so) like-minded individuals - from mavericks to misfits, disruptors to developers. If you'd like to join our team of magic makers and givers and help others find their spark, then please get in touch.
Joss Mathieson, The people magic guy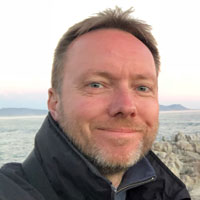 Do you know that moment when the penny drops, the lightbulb goes on and suddenly the future looks brighter? When you realise that there is opportunity, where before there seemed to be barriers? Where you feel a surge in confidence and believe this is your moment to shine? That's what gets me out of bed every morning, helping people to experience that moment and appreciate that they are truly capable of magic.
When people feel they are in a safe space, they can think boldly and build the courage to step out of their comfort zone and into their zone of genius. And it's even better when people in a team or a whole organisation do it together, which amplifies their magic and rubs off on others. During a 25-year career working for a number of complex and diverse international companies like Barclays and GlaxoSmithKline, I've been lucky enough to work with lots of magical people, learning from them, driving for better and inspiring others to join in. When I first met Sid in the mid-noughties, we found a spark which has endured and got stronger to this day. It's a joy to use that spark, the amazing tools and life-changing experience of Meee to help lots more people be their best selves.
Paula Harding, Executive Assistant, The magic gluer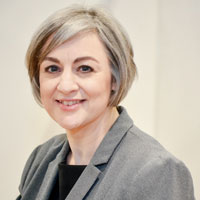 My Mum always says "What's for you won't go by you". I truly believe that things definitely happen for a reason and I know that Sid and I were meant to meet. For most of my career I'd felt like a failure, I felt unseen, unworthy and that my voice didn't matter. That changed when I started working for someone who recognised my unique strengths and abilities and appreciated the effort I made. This gave me a lightbulb moment where I realised I not only loved working as an Executive Assistant, that I was also really good at it.
I decided there and then to make myself the best assistant I could be. That took me on a journey of learning and growing and as part of that I started using LinkedIn. I met Sid via LinkedIn after I entered a competition to win a set of the Meee books and 9 months after that, I joined the Meee team. I always knew I wanted to make a difference with my life and now I have the opportunity to work with the amazing people at Meee to inspire others to find their magic, to be seen, to realise their worth and to know that their voice matters.
Sarah-Louise Tyler, The spark seeker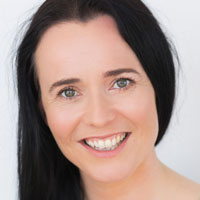 I knew that my life would never be the same again, after assisting on a Meee programme a number of years ago. It was here I experienced first-hand the power of Meee and witnessed the incredible way it impacted upon others. From here on out, the spark was lit and that was it!
I am a professional juggler - well, ok, not an actual juggler but I thrive on doing many and varied things with my life. From acting, to teaching, to running music workshops with people with profound disabilities. Within this variety, there is a definite common thread - connection and finding ways to enable people to BE the best versions of themselves; to FEEL the best versions of themselves. For me, there is genuinely nothing more rewarding than seeing a person start to shine from the inside out, from the amazing tools that Meee enables them to unlock. Because it's all there anyway, actually. Sometimes it just needs a little navigation to find the key.
It is those 'aha' and 'penny dropping' moments in sessions, where learners really experience that shift for themselves that are just so wonderful and, as I very much know myself, this is really only the beginning of something really wonderful.
Meee is not just a job or a course for me; it has genuinely become a way of life - a way of looking at myself and the world in the most supportive, sparky way. As one of my favourite authors once said; 'And above all, watch with glittering eyes the whole world around you because the greatest secrets are hidden in the most unlikely of places. Those who don't believe in magic will never find it'.
Meee one hundred percent helps to uncover that magic.
Peter Roberts, The enigmatic dreamer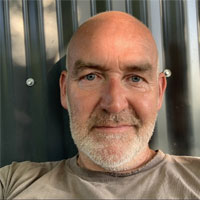 "I crossed paths with Sid in the London graphic design world 20 years ago, having got there via law and print, as you do! And we hit it off immediately, kinda stayed in touch on and off since as I started my own business, trained as a coach, moved to Somerset and opened a bakery and cafe until the pandemic knocked them for six, then he messaged me last year asking if I would be interested in getting involved with Meee. If it hadn't been over the phone I'd have bitten his hand off. The serendipity of it is incredible.
Meee feels like the home I didn't know I'd been looking for for some time. The culmination of so many of my life's experiences coming together in one place where I can draw on those experiences to help others change their lives for the better and continue to learn myself as part of the Meee team in a positive supportive environment is just a dream come true. I can't wait".
Anna Billes, Inclusive Facilitator of the Arts, Smiley Dungarees fanatic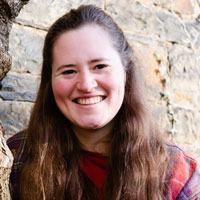 The capacity for growth in every human being - that is what really captures me. For the last ten years I have been working with people of all ages and stages in the fields of support work, the creative arts (music, voice work, art, movement), and in meditation. In 2020 I achieved my BA Hons Degree in Creative and Therapeutic Arts from the University of South Wales. I have always been passionate about facilitating physical, emotional, mental and spiritual growth in myself and in the participants whom I work with on a daily basis.
The process one goes through on the journey of self-discovery is so unique to every individual, and having the privilege to support my participants to realise their fullest potential feels like such a gift to me. I feel so blessed to be a part of the Meee Facilitators Team as I believe so strongly in the importance of celebrating people in their uniqueness and in every human being having the chance to change their life for the better.
Gaz Jones, Video Wizard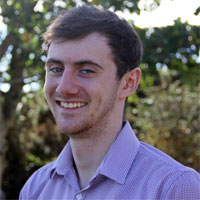 It's 2016, I've just arrived at the job fair; I walk in and see Sid at a table. He gestures me over and just asks how I am. He isn't trying to sell me anything; he is just interested in why I'm there. At 23 years old, I am fresh out of university and struggling to find work in my chosen career path as a video editor. After our conversation he tells me about the Meee Programme, I'm instantly drawn in by his charisma and ability to empathise with my situation, so I agree to come on the course.
I'm quiet at first and don't contribute much to the group during the initial session, but gradually I feel more at ease and become more engaged in the conversations we have about life, the world and where we exist in it. At the end of the programme I am determined to become more involved and help to deliver Sid's vision to more people.
Sid tasks me with creating a promotional video for the programme shortly after. Years later I am still creating content to help spread the message of Meee. In turn this has given me the confidence to pursue more work as a video editor.
I currently work with a team of individuals at Meee, we come from different backgrounds and all walks of life with a common goal of bettering society. I'm proud to have been one of the first attendees of the Meee Programme, and now one of its many success stories!
Phil Padfield BSc, PhD, PF HEA, The Wise Wizard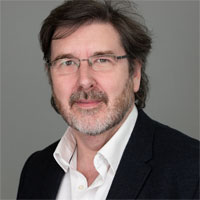 From an early age I have been fascinated by the wonders of the natural world and in particular the workings of the human body. This led me to pursue a career as an academic and research biologist. I have held faculty appointments at leading universities in both the UK and USA and been fortunate to collaborate with colleagues from across the globe. During my formative years as a junior academic I was blessed to be mentored by several inspirational individuals, and without their help and support I doubt whether I would have achieved half what I eventually did. Because of this I have always considered it a privilege, but also a great responsibility, to educate and develop future generations. For me as an educator there is no better reward than seeing a student grow as an individual and surpass their expectations. Being part of this journey, supporting students during the hard times and then helping them celebrate their achievements kept me motivated and something I now miss in retirement.
On meeting and chatting to Sid I knew we were of similar minds. Sid's approach and MEEE's underpinning philosophy came as a breath of fresh air to a crusty old academic. So much so that I have volunteered my services to Sid and MEEE. My hope is that my 20+ years experience of managing and developing educational portfolios will help MEEE to reach its full potential and deliver maximum benefit to the wider community.
George Philip, Music/Theatre and Education Practitioner, Joy-Seeker and Chocolate Eater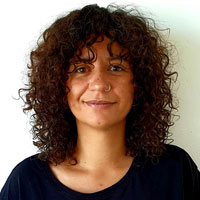 When I look back at my 16 year old self, I think she would be surprised to see where I am now. I never really knew what I wanted to do and I still don't really now! I've always been creative and have loved the performing arts for as long as I can remember. That love of music and theatre led me into performing. A job for a Theatre in Education company then led to teaching, facilitating, pastoral work and mentoring young people from a range of backgrounds. Working in arts education opened up a world where I could combine my love of the arts with a side of myself that deeply cares about people and so I have continued on this path ever since. I'm highly sensitive and deeply empathic and am always drawn to the roles that provide me with an opportunity to affect some kind of positive change.
Joining Meee gave me the opportunity to continue to make a difference to people's lives. I absolutely adore working with young people as they have so much to offer and too often they don't get to reach their full potential. I love making connections with them, hearing their stories and providing a space where they can explore their thoughts and feelings. No two groups or sessions are the same but they are always interesting and insightful. I genuinely believe that every single student has something wonderful to offer, and if I can play some part in helping them discover it then I couldn't be happier.
Richard Dallison, Data Enchanter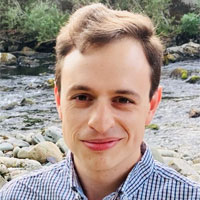 I first met Sid in 2014 during my undergraduate geography degree at Bangor University, while we were both working on the launch of a local hydropower scheme. Following a successful working relationship on that project, Sid asked me to join the Meee team at the end of my studies. In the early days of Meee, when we were a small team, I helped with a variety of different elements, from social media to data entry, from writing research reports to developing the new website, and much more! This was an exciting time to be part of the Meee team, and it was great to see the programme develop and grow.
A short while later, however, I was lucky enough to get offered the opportunity to undertake a PhD in geography back at Bangor University, which meant reducing my involvement with Meee. While obtaining my PhD, I developed my abilities in data analysis and visualisation techniques, as well as my skills in helping to tell a clear story through data, and in effective communication of results. It is these skills, amongst others, that I now bring back to Meee, helping to showcase the fantastic work that Meee does in changing peoples' lives.
Having watched Meee go from strength to strength from afar over the past few years, I am thrilled to now be back working with the team. Through making the best use of the data collected from the courses Meee runs, I hope we can continue to improve our offering and bring even greater understanding to those who participate.
Chiggy Little - The Alchemist, creating silver linings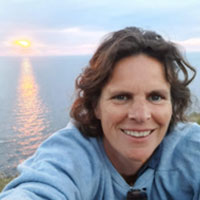 Have you ever noticed that, whenever there is a problem, you are always there? This is because we both create and solve our own problems, the magic lies in the journey in between.
A military upbringing and dyslexia left me with a somewhat unorthodox approach to school so at 7½ when I started at my boarding school unable to read or write, I accepted the label of 'stupid' and turned my attention to sport and breaking the rules! Unfortunately, I carried this belief with me well into my 20's and only fully dispelled it in my late 30's after a random IQ test allowed me to shift my thinking.
I have always had a deep fascination for magic, mind reading tricks and puzzles which I now incorporate into my therapy work with children, young offenders, and private clients; Watching the wonder and interest grow as we move from tricks to the real magic that lies within each and every one of us gives me a huge amount of joy and satisfaction.
I'm an educator by nature and trade; From my time teaching in an International Junior school in London to building and running my own swim school in Somerset I have noticed a huge increase in issues around depression, low self-esteem, anxiety, and the consequences this has on families, schools, and friends. So, in 2017 I turned my attention to training, studying, and devouring all things mental health. I feel incredibly lucky to have met Sid through a random conversation and become part of his incredible team.