The Meee Team
At Meee we're in the people business. What we do makes a lasting difference to the lives of thousands of people everyday.
We've only been going for six years and have a HUGE ambition to change the lives of millions.
We've an eclective mix of experience, knowledge and know-how from branding to business, education to neuroscience and outdoor pursuits to PhDs. Which all helps to create, build and deliver what we do at Meee.
Here's who we are.
Sid Madge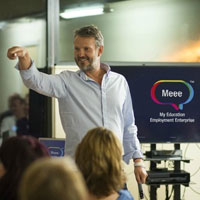 A brand strategist with over 30 years' experience, Sid set up his own agency, Mad Hen, back in 2009. Since then, he's crafted brand identities for countless companies, and held workshops with over 1,000 businesses and 3,000 young people every year.
It was during one of these workshops that Sid developed the idea for the Meee Programme, realising that he could channel his branding expertise to help people believe in who they are. After asking a group of school pupils to pick one word to describe themselves, Sid was horrified that 15% used terms like 'freak, 'weirdo' and 'misfit'. These words would come up time and again - not just with students, but with adults of all ages.
Over the past two years, Sid's been creating tools to help people feel more confident in themselves. Bringing together Sid's in-depth knowledge of branding with techniques from psychology, neuroscience, education and sociology, the Meee Programme encourages everyone to recognise and believe in their abilities.
In March 2015, Sid was invited to Number 10 Downing Street to present the Meee Programme to Lord Young, who endorsed it as 'a great initiative'. He's now working with Job Centres, rehabilitation centres and educational establishments across the UK.
Joss Mathieson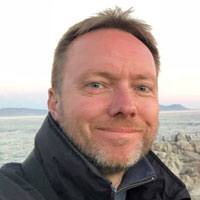 During a 25-year career working for a number of complex and diverse international companies like Barclays and GlaxoSmithKline, Joss led, advised on and was impacted by significant change. His experiences, a mix of good and not so good, have convinced him most organisations have lost sight of the fact that change happens one person at a time.
As founder of ChangeOasis, Joss now works with people to help them thrive in a world which is always changing. Creating a safe space for bolder thinking, he helps leaders and organisations find the courage and conviction to do things differently and take a more human approach to change.
Joss and Sid's first meeting of like minds happened in the mid-noughties, collaborating on branding, corporate reporting and design projects for GSK. They remained firm friends and reconnected through a shared desire to help people be their best selves. Fusing Sid's passion and creative genius with Joss's expertise in employee engagement and culture, they help enterprises small and large to benefit from the magic of Meee.
Brie Proud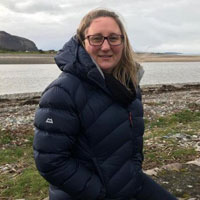 Brie joins Meee with a background of experience in operational and project management. She has held a number of managerial positions within Educational, Outdoor Leisure and Training sectors. To help us deliver our mission of "making the Meee Programme available to everyone, everywhere", Brie has joined the team to develop systems, processes and current offers to the next stage. We want a stable and robust structure to ensure that the front-line team is free to deliver what we do best - empowering people to understand and believe in themselves and their abilities.
Brie is passionate about people and clearly sees how the Meee Programme is set up to benefit all those that come into contact with it. She is clear that the culture of Meee and its team is a key element of enabling its growth and reaching its full potential.
Richard Dallison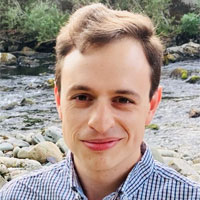 While studying for his BSc in Geography at Bangor University, Richard honed his skills in producing professional work, based on meaningful research and clear data analysis. Skills he would apply not just to coursework, but to wider community projects. It was while working on the launch of a locally owned hydroelectric development that Richard met Sid, who invited him to join the Meee Programme team at the end of his studies.
Since joining Meee, Richard has been closely involved with developing the website but he has mainly been putting his talents for research and data analysis to good use by examining the success of Meee workshops. Working from questionnaires answered by participants of the workshops, Richard analyses the value of the programme components, helping to target improvements to the programme for future participants, making sure we are continually learning and improving. Richard now works part-time for the programme while he is completing a PhD in Environmental Science back at Bangor University.
Stephanie Jones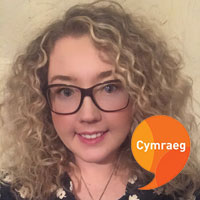 Stephanie is originally from Caernarfon North Wales and is a fluent Welsh-speaker. She has almost ten years' experience as a researcher in the public, academic and private sectors, working on a range of portfolios and projects including economic development, poverty and inclusion, mental health and wellbeing, the Welsh language, education and rural affairs policy.
With a background in sociology, criminal justice and law, Stephanie is a senior social researcher and visiting lecturer. Stephanie was awarded a research scholarship from the Welsh Institute for Social Economic Research Data and Methods in 2015 to study towards a doctorate in Sociology, focusing on improving mental health through volunteering. Prior to this, Stephanie gained both an MA and BA degree in Comparative Criminology and Criminal Justice at Bangor University.
Stephanie started with Meee in early 2020, bringing with her a range of research skills and experiences. She has received ESRC doctoral training as a social science researcher and possesses a sophisticated understanding and experience of both qualitative and quantitative research. Her research has taken her across the UK and Europe, working in turn with NGOs, businesses and governments.
Gaz Jones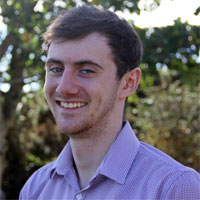 Gaz graduated from Salford University in 2016, achieving a degree in Television & Radio at MediaCityUK. With a keen eye for the stylistic and a skill for timing that he developed as a young drummer, his style of filming and editing creates media with a youthful edge. He now uses both his skills and his passion to tell the story of The Meee Programme through film.
Gaz met Sid at a job fair and was one of the first attendees of the Meee Employment Programme back in 2016. Since then he's had the opportunity to flourish both personally and professionally, with the project helping to instill confidence that he lacked before. This has led to him producing various films for Meee, including "Where It All Started" and "Meee Employment." He works with Meee as a freelance videographer, helping to spread the message of the programme across the country.
Marc Ambasna-Jones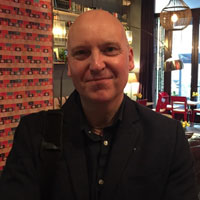 A desperate need to pay the rent on a bedsit lead Marc towards a career in writing. While working as a runner for a film production company in London, struggling to eat and pay the tube fare to get to work, he answered an ad for a trainee writer on a computer magazine.
It was the start of a career writing about technology and business and occasionally football, one that has seen work published in a range of national, consumer and trade titles including The Guardian, IDG Connect, The Register, New Statesman, Computer Weekly, Web User, Destinations and FourFourTwo. Marc has also ghostwritten articles and blogs for musicians, politicians, actors, academics, business leaders, entrepreneurs and leading lawyers, with work appearing in The Financial Times, The Times, The Guardian, Wired, New Statesman, Politics.co.uk, Sky News, Management Today and many more. Marc became involved with the Meee Programme after seeing his old friend and Meee founder Sid Madge in a Ted Talk video.