5 Ways To Focus On What Matters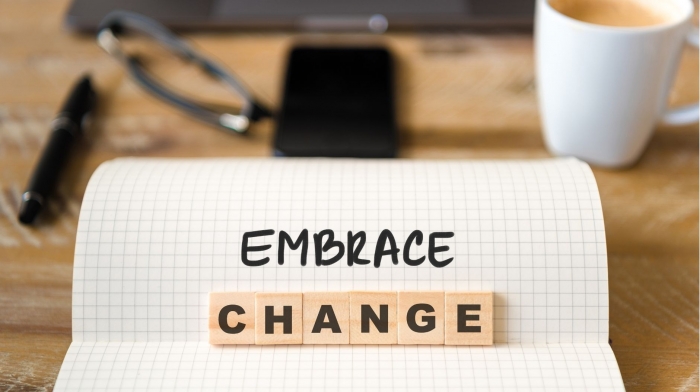 It's been a bruising year for small business not just as a result of the Covid-19 pandemic but also because of the endless uncertainty around Brexit. With so many challenges, and so many unknows, it can be hard to know what to do for the best.
One of the unexpected outcomes of the pandemic has been a forced slow down for many of us. We have spent more time with family, finally had time to reflect on life and consider if the daily battles of our business reality are really what we want long term.
Covid has forced us off the relentless treadmill and according to one poll by YouGov not many are willing to get back on. Only 8% of Britons want to go back to life as it was before the pandemic.
Whatever happens it's clear that we have a unique opportunity not only to stop and think about what is genuinely important to us but also to reconfigure how we might make some changes and achieve that moving forward.
I believe that micro moments and tiny interventions are the best approach to change of any type. The suggestions below are pulled from my Meee in a Minute books, each offering 60 one-minute micro-ideas and insights that can help us to shift our mindset and get into positive and constructive action toward our dreams.
Do you know what you value?
Values are something we rarely think about, but they are almost always made visible by our actions and behaviours, in our business and at home.
We might say that family is the most important thing in our life but if we are always home late and constantly distracted while with our family then the chances are something else is trumping that value. So, what do you believe you value most? What is most important to you?;
Your business?
Your kids?
Making money?
Integrity?
If we are to focus on what really matters and make those things a reality, we have to know what truly matters. Then we can use those insights to align all areas of our life to those values. If you are unsure what your values are take a few minutes to complete the Meee values exercise at https://www.meeevalues.com
Join the dots
When Steve Jobs made his famous 2005 Stanford commencement speech, he talked about this concept. We need to start by looking back on our lives (which many of us have had the opportunity to do this year). When we do, and if we are paying attention, we can often see patterns and connections that relate to when we were happiest or most fulfilled.
One way to recognise what really matters is to look at our past and identify when we were happiest and seek to find the similarities in those experiences. Then we will be in a better position to replicate the patterns in our present. These signposts, if recognised and heeded give a direction of travel that can help to facilitate purpose and meaning.
Take a minute to look back over your life, list out those moments that really mattered as well as your interests. Are there intersections that hold clues to your new tomorrow?
Forget the bucket list
After the film of the same name came out with Jack Nicolson and Morgan Freeman everyone was making bucket lists – all the stuff they wanted to do before they died. Swim with dolphins, bungee jump, skydive etc. Normally it ends up being a list that we think other people might be impressed by if they find it.
An important part of knowing what matters and focusing on that is purging old goals and outdated aspirations. Give yourself space and energy to focus on what really matters by creating an anti-bucket list and lay to rest all the stuff that's not important. Liberate yourself from swimming with dolphins unless it really does matter.
I used to want to be a millionaire. Now I'm more concerned about making a difference and helping people. Take a minute to list all the stuff you don't want to do but think you should and use the injection of energy, time or resources to make the things that are important happen.
Whatever it is… Start Today!
Now you can better appreciate what matters, are you scared of making it a reality in case it doesn't work out? Maybe it just seems too big or too impossible from where you are now. But as the saying goes, a journey of a thousand miles begins with the first step.
If it matters – start. Start now and just keep going. If you want to write a book start with a paragraph. If you want to lose weight, go for a 10-minute walk right now.
Don't wait until you are ready – no one is ever fully ready. Start and you will get ready. There doesn't need to be a sign and there is no need for fireworks. Just start, start small and keep going.
When you experience setbacks or doubts, refocus, get back on track and keep going. You'll be amazed at where you can end up and what you can achieve if you just start and never quit.
We are who we hang around with
One of the quirks of focusing on what really matters is that the people most resistant to the change this will inevitably require, are the people who love us the most. It's just human nature – they often don't want us to change because it shines a light on them and what they might need to change.
Take a minute to consider who you spend the most time with. Are those people supportive and encouraging? If not just keep your aspirations to yourself, crack on and increase your circle of influence to find more like-minded people. Are their local groups supporting your type of goal that you could attend?
Take inventory before and after you spend time with everyone you spend time with. Do you feel better when you leave them or worse? If you feel worse, maybe consider spending less time with that person. Instead find your cheerleaders.
Yes, it has been a bruising year but as entrepreneurs and small business owners we can focus on what is most important and take the opportunity to make positive and constructive changes.