Beating Exam Stress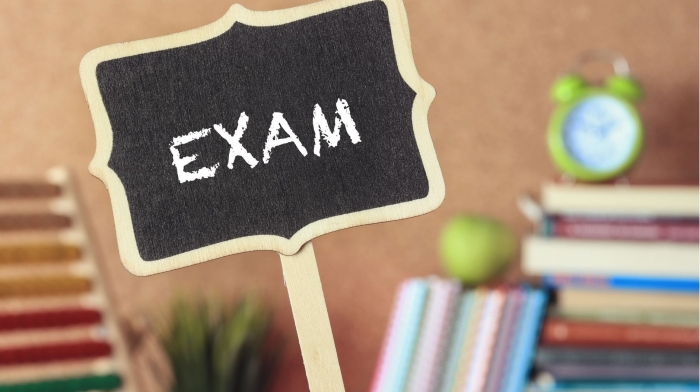 The exam period can be a seriously stressful and difficult time. We all know that the pressure can mount and lead to procrastination and avoidance. Rather than overloading yourself with work or indeed neglecting revision all together have a go at changing your habits instead. Whether you're revising for upcoming exams or leave your work until the last minute give our 5 top tips a go!
Know your stuff.
This goes without saying. Make sure that before you go into the exam you're armed with every bit of knowledge that comes under the branches of your particular topic. Ensuring you're aware of the syllabus means you are unlikely to be caught out in your exam with a question that seemingly came out of nowhere. By going online you will typically find a detailed list for each subject on the exam board websites then revise accordingly!
Get Organised.
Time to get organised! Sit down before the exam period starts and make yourself an exam timetable. This may seem like a boring task but it will, in fact, help you focus your learning as well as allowing you to successfully schedule enough time for each subject. Allow yourself an hour or two each evening after school, alternating between each subject and topic. This will leave you with plenty of time to relax and chill with friends as well as getting a sufficient amount of revision time!
Discussion groups.
Have you ever stood outside an exam hall frantically discussing your revision with a fellow student and thought "Oh no! I haven't revised that!" well, me too! It is so easy to overlook different aspects of your subject particularly as we all seem to learn differently. Having a chat with friends will help consolidate your learning as well as highlighting gaps in your knowledge. I bet that you will remember more in that half an hour chat than you will revising alone. Give it a go and see if you and your friends can improve.
Past papers.
Could anything be more helpful? I think not! It seems that exam boards now provide past papers for each subject that is accessible for students to have a look at prior to the exam. This is super helpful for looking into the question style, language, and length. If you have a look at a previous exam paper and find you get stuck, there is always plenty of time to ask your teacher to go through it. It is far better to ask for help now then panic during your final exam!
Time to relax.
Make sure you give yourself time to relax. I can't stress this enough! Ensure that you don't allow exams and revision to make you unnecessarily anxious by giving yourself breaks in between. Take a walk, watch a couple hours of tv or even lie down and chill. Whatever you do, make sure it's relaxing and leaves you ready to get back to learning.
We hope that even one of these tips helps you with your exams this year and wish you every bit of luck!
For more information about our work in schools please email us at schools@meee.global
One of the best ways to read more about why we do what we do is to buy our latest book 'Meee in a Minute' for just £8 at www.meeebooks.com. You can also now purchase our audiobook here!
Don't forget to follow us on Facebook, Instagram or Twitter for more updates on what we're up to!
Many thanks from us all at Meee.