Finding A Purpose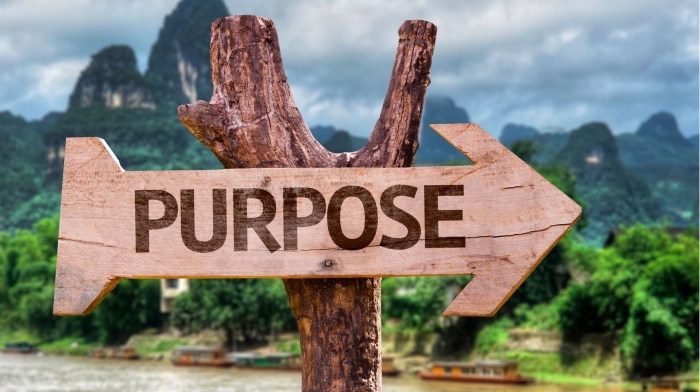 During a period of unemployment, we all know that struggling to find motivation is a huge issue. Studies show, however, having this period of change in your life might actually change you for the better. Perhaps this is the push we need to move in the right direction. Being made redundant can actually give us that drive to go out and find what we are really passionate about, what really makes us energised. When aiming to find a purpose in life, ask yourself the question, what drives me? Take a lot at our top 5 tips for what we believe may help you in finding a renewed sense of purpose.
1. Volunteer
It is so easy to get bogged down with the inability to go out and work, spending your days at home with no clear path to your next job. Looking for voluntary work, however, can help you find a new sense of purpose. By having a reason to go out, socialise and learn new skills doesn't just boost your CV but also boosts your self-confidence.
2. Go for A Walk
This one may seem super obvious but is undeniably the most important tip we can give you. Going out and getting fresh air is not only good for your physical health but also for your mentality. Spend some time walking around your local area, clearing your mind and dedicating yourself to the thoughts that really matter.
3. Make A List of Short Term Goals
Sometimes we can focus too much on the goals that seem too far to reach. Write down some short term goals, perhaps it's look over your CV or introduce yourself to that local business owner. Just make sure they are small, achievable goals that give you steps in the right direction.
4. Write A Grateful List
It is so easy to forget about who and what we have in our lives already and writing down a list of things we are grateful for can be a great way to put things into perspective. You may find that you have a renewed sense of purpose in feeling that gratitude.
5. What are your values?
Have a think about what your values are. What in life matters to you most? Discovering what your core values are can enable you to find a purpose in life that aligns with your ethics. This could send you in the right direction both in and outside of the workplace environment.
For more information about our work please email us at info@meee.global
One of the best ways to read more about why we do what we do is to buy our latest book 'Meee in a Minute' for just £8 at www.meeebooks.com. You can also now purchase our audiobook here!
Don't forget to follow us on Facebook, Instagram or Twitter for more updates on what we're up to!
Many thanks from us all at Meee.