Mindfulness: Seven Principles For Promoting Wellbeing With Meee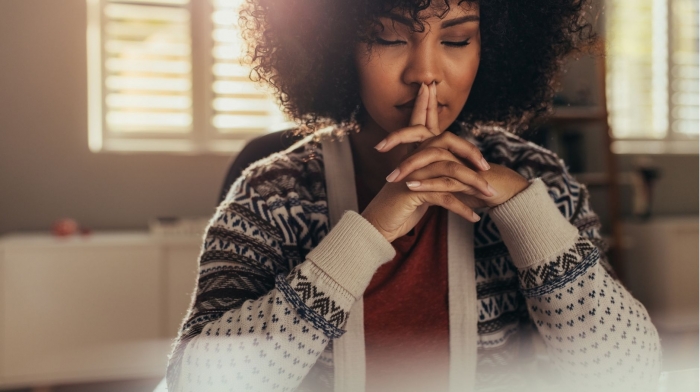 We all want to live happier, healthier, and more productive lives. However, we all too often find excuses that prevent us from making a change.
It's easy to blame everyday issues like a lack of time and money as a permanent roadblock.
However, Sid Madge a brand strategist with over 30 years experience and founder of The Meee Programme, is supporting young people, parents and business leaders to shift ones thinking in just 1 minute to promote healthier habits.
Sharing in his TED Talk 'The Power of Meee' how to complete daily exercise to improve wellbeing by staying in the moment. Sid explains;
"Mindfulness is about 'acceptance' and being fully present with ones self. If we practice 'mindfulness' then we are far more likely to live happier, more balanced and inclusive lives"
80% of our lives is at work, where we are more than often on autopilot, in which our minds are reactive and we respond less productively.
Practicing the art of presence is key for every organisation and business leader to reduce mental ill health, build cultures where people can thrive and impact employee retention.
In an increasingly noisy information environment, in which the lines of home and work have become blurred, workplaces need to be more focused on developing leaders and consider the wellbeing of their employees.
Mindfulness is an integrative, mind based approach, recommended by NICE as a preventative practice and helps people to be more present, to manage their thoughts and feelings better.
For people who have experienced three or more previous episodes of depression. Mindfulness Based Cognitive Therapy (MBCT) reduces the recurrence rate by up to 40–50% compared with usual care.
Integrating mindfulness into daily wellbeing practices, is about taking a moment to pause, either through a regimented meditation practice or just closing your eyes and focusing on the breath for a few moments.
A short time for reflection at home or during a work break gives your brain the experience of letting a moment simply happen which is helpful for workplaces when we are always constantly connected.
Research has shown that this practice has the power to transform some regions of the brain and a more active prefrontal cortex can help managers to respond to situations more thoughtfully, rather than reactively, improving relationships with other colleagues.
The future of work will be defined by purpose and creating a culture with meaning, where leaders are able to show compassion and care for its employees.
In a recent think tank discussion at Mad World Summit. Dr Richard Heron MB ChB FRCP, FFOM, Vice-President Health & Chief Medical Officer stated:
"There is a whole range of business outcomes correlated to the degree to which leaders authentically care."
When leaders authentically care and show compassion business outcomes improve, which in any workplace impacts employee retention.
Seven Principles For Promoting Wellbeing With Meee:
Express Kindness. At Meee, we are people optimists. We believe every one of us is amazing in some way and capable of awesome things. But often we just need some help to see it. Being human means exercising consistent acts of kindness and empathy, both to yourself and others.
Be on Purpose. Inspire your workforce and inspire every person to believe in who they are and what they can achieve. Imagine if we all felt we could be ourselves, our best selves and that was valued. Wouldn't that be amazing?
See Opportunities. Just think what would be possible if everyone could see opportunities rather than problems, employees felt optimistic rather than sceptical, and confident rather than anxious.
Celebrate Diversity. We live in a wonderfully diverse world, full of wonder and difference, celebrate your team's core values and strengths and help them be the best people they can be.
Meee at Work. When life or work becomes difficult, we can be at a loss for what to do. We imagine change to be an endless, uphill battle, but sometimes it can happen in just a minute. Practice a life hack that can help you improve your life, work or family - in just one minute.
Practice Consistency. The power is in making Meee a daily practice to continually develop both personally and professionally.
Involve Your Family. Cultivate a healthier mindset even before you get to the office. Meee in a family is 'foundational'. Feel positive, energised and balanced at home and work. Meee focuses on the whole person and their community, this is vital to promote a work life balance and develop a holistic mindset.
At Meee, our passion is people. We equip them with greater self-awareness, self-confidence and resilience so they can meet the inevitable ups and downs of life with grace, while learning to use them as stepping stones to a better tomorrow. All of our Coaching and Training programmes focus on the human being, not the human doing. Our Meee in a Minute books give readers quick in-the-minute tools and life hacks to shift thinking and help gain access to their best self not just in a crisis, but every day. Everyone deserves to be more Meee. Get in touch to start your journey to finding your Meee.