Most read kid's books in Britain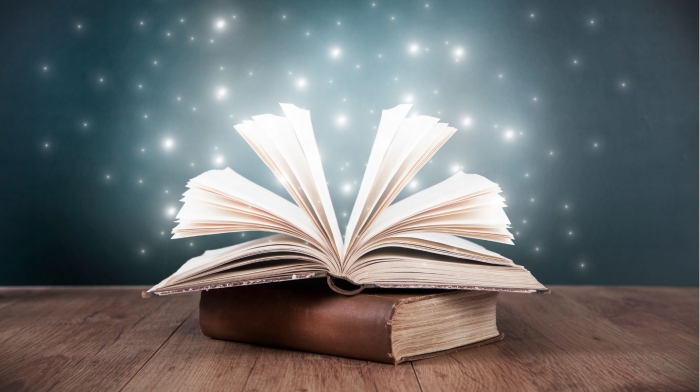 Its official, The Very Hungry Caterpillar is the most read children's book in Britain. Families read the classic by Eric Carle on average 8.85 times per year, in a close second, being read 8.71 times per year is another classic story, Cinderella.
Research by the Early Learning Centre has revealed that three quarters of parents are turning their backs on modern stories and instead are opting for books that they themselves enjoyed as children, pushing classics like Mr Men, Spot the Dog, and Fantastic Mr Fox onto the list. Parents also said that reading classics from their own childhood was as much for their own enjoyment as for their child's. Books based on children's TV shows also rank highly such as Peppa Pig, Postman Pat, and Dora the Explorer, 12% of parents said that their children preferred to read about characters they were familiar with from TV shows.
Books are becoming more and more popular in today's household with over half of parents saying their children read, or are read to daily and 90% said their children enjoyed some form of reading at least three times a week. Although one in five parents still have to bribe their children with pocket money in order to get them to read a book.
Nicki Tracey from the Early Learning Centre said, ''Reading to children is the most amazing gift and anyone can do it. Reading boosts children's development, teaches them new words and helps them discover and learn about the world." She also suggested that ''Reading bedtime stories to children is the best time of the day, as they can snuggle-up, feel calm and safe and you can give them a love of words and stories which will give them a head start at school and stay with them for life.''
MOST READ CHILDREN'S BOOKS (no. of times read a year per household)
8.85 The Very Hungry Caterpillar – Eric Carle
8.71 Cinderella – Various
8.41 Mr Men – Roger Hargreaves
7.72 Peppa Pig – Various
7.49 Postman Pat – John Cunliffe
7.48 The Gruffalo – Julia Donaldson
7.43 Fireman Sam – Various
7.39 Spot the Dog – Eric Hill
7.31 Biff, Chip and Kipper – Roderick and Cynthia Rider Hunt
7.25 Horrid Henry – Francesca Simon
7.14 The Gruffalo's child – Julia Donaldson
6.66 Charlie and the Chocolate Factory – Roald Dahl
6.65 Dora the Explorer – Various
6.53 Winnie the Pooh – A. A. Milne
6.43 Bob the Builder – Various
6.09 The Cat in the Hat – Dr Seuss
6.09 Fantastic Mr Fox – Roald Dahl
5.88 Charlie and Lola – Lauren Child
5.22 Alfie and Annie Rose Stories – Shirley Hughes
5.21 Aliens love Underpants – Claire Freedman and Ben Cort
For more information about our work please email us at info@meee.global
At Meee, our passion is people. We equip them with greater self-awareness, self-confidence and resilience so they can meet the inevitable ups and downs of life with grace, while learning to use them as stepping stones to a better tomorrow. All of our Coaching and Training programmes focus on the human being, not the human doing. Our Meee in a Minute books give readers quick in-the-minute tools and life hacks to shift thinking and help gain access to their best self not just in a crisis, but every day. Everyone deserves to be more Meee. Get in touch to start your journey to finding your Meee.