Personal Development Books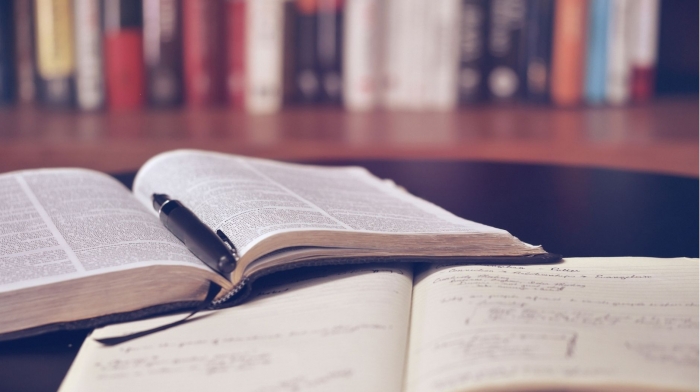 Summer is winding down and as the nights slowly begin to draw in it's time to find new and interesting ways to spend your evening. Our solution? Self-help books! They're a fantastic way to unwind and relax whilst still feeling productive by working on that all-important, self-development. Whether you have issues with your confidence or have maybe found yourself a little lost and in need of direction, we've got a self-help book for you.
As it seems more and more people are having a go at writing their own personal development books it can be hard to know which ones to read. From Fearne Cotton to Oprah Winfrey, everyone has advice to give – the key is ensuring the guidance is both positive and trustworthy.
Here at Meee we have a few firm favourites that we regularly advise but with the ever-growing genre popping out a plethora of self-help books every month we thought we would have a look at finding some new suggestions.
Here are our suggestions:
In this New York Times Bestseller, the author helps readers go beyond fear and looks into ways to genuinely live a better life. Each chapter explores a new topic surrounding confidence and self-esteem and ends with an exercise to help you be a better version of you. This is the kind of self-help book that engages you from the beginning, encouraging you to go back and reflect on how you responded to the exercises. If you feel like you have had a confidence knock lately or just feel as though you could use a pick me up, this book is definitely for you.
This book focuses on how to stop worrying, relieving anxiety and most importantly, how to eliminate negative thinking. This is a very hands-on book that is full of exercises to help engage your mindset. In these pages, you will learn the causes of mental disarray, thought clutter and how to effectively turn negative thoughts into positive thinking. It will also cover setting goals, strategies to help with rocky relationships, the importance of meditation and much more. This is a great book for anyone who is finding themselves overwhelmed with stress, worry or anxiety. You will have a great time utilising the content with these handy actionable exercises to help you feel more successful and of course, more positive.
In an age where creativity is cherished, it is easy to overlook the help that some others may need. Big Magic is a great book for anyone feeling like they are having some blockage that prevents your creative juices flowing or if you are feeling generally deflated by the struggles of being an artist and making it on your own. Elizabeth Gilbert covers all of the typical obstacles that creators may face on the journey to pursuing his/her dreams and in her honest, no non-sense tones help you realise what you want out of life. After reading this many have commented that they enjoyed the chapters from regular men and women who have endured and, in most cases, overcome creative challenges. It's a great boost in confidence and a reminder that no one is in this alone!
Our founder, Sid, has published his very first novel - Meee In A Minute. Throughout this handy guide, Sid gives you tools and mechanisms to make positive changes in your life, helping you to be more confident in who you are more successful in life. For us it's all about tiny tweaks leading to big changes and in this book, we reckon that personal-development doesn't need to take oodles of time but instead starts with action. Each chapter is 60 seconds with a corresponding 60-second exercise to follow. We really believe that one minute is all you need to start making a positive change in your life so don't wait till Monday, start today with just 60 seconds of your time.
This is a self-help guide in an unusual form as Angelou writes letters to the daughter she never had. In this book, she describes her turbulent past and gives details and advice on how to live a more meaningful and fulfilling life. For those of you who prefer more indirect advice, this could be a great option for you. The letter-writing style also suggests the benefits of writing down our worries and woes as a cathartic exercise that is essential for personal development. It's an intimate conversation that transcends paper and allows you to dip in and out of what is a truly inspiring account of living life to your absolute fullest.
For more information about our work please email us at info@meee.global
One of the best ways to read more about why we do what we do is to buy our latest book 'Meee in a Minute' for just £8 at www.meeebooks.com. You can also now purchase our audiobook here!
Many thanks from us all at Meee.
Don't forget to follow us on Facebook, Instagram or Twitter for more updates on what we're up to!