Returning to School & Work post Covid-19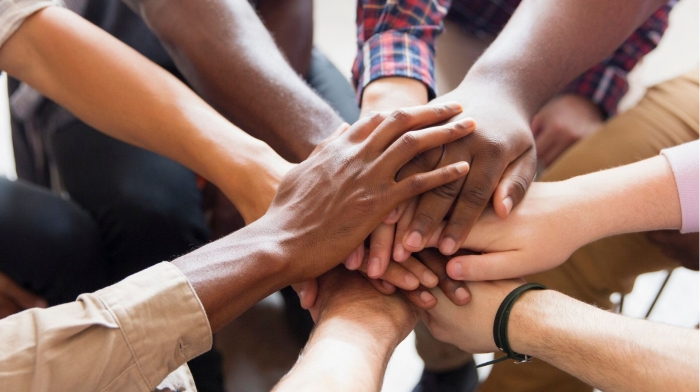 For fortunate industries where the business impact of Covid-19 has been minimal, or in fact improved their circumstances, in which case they may have needed to recruit more capacity or simply continue to support existing workers, thinking about returning employees to their place of work may simply not be on their agenda. Unfortunately for many employers this has not been the case, and they may now be experiencing the various stages in the process of returning employees to work, or in the case of education, returning staff and students to their school environment. Some businesses have agreed new ways of working, with more use of 'home-working' than was the case pre-Covid, but some will inevitably require their employees to return to their previous place of work.
There will be lots for employers to consider and to be prepared for, some of which they might have transferable experience in, but for many will be new territory. Challenges faced by employees, and therefore faced by their employers, could include:
Redundancy fears (whether there is a risk or not)
Fears around the virus e.g. using public transport, reconnecting with customers, students, and/or service users and other colleagues.
Fear that the employer may not have sufficient safety practices in place, and/or extended fears about the safety of those they care for e.g. school children or vulnerable people
Fears about adjusting away from what has become their 'safe place' at home and re-adjusting back into the world of work and all that goes with it
Fears around remembering how to do things e.g. use of software, systems, tasks, perhaps further exacerbated in those employees who were new to these or the business when Covid-19 started.
Fear unfortunately can become endless, contagious, sometimes self-fulfilling, and for many, very disabling. It's important to intervene and support at the earliest opportunity to prevent the risk of deterioration, crisis, and anxiety spread.
Employers equally have their own set of fears, concerns, and challenges in relation to the business and their employees, which might include:
How to effectively support and help employees to manage their fears, as well as managing their own fears!
Supporting rebuilding of stamina to avoid burn-out in those returning from 'Furlough', particularly long periods of 'Furlough' which may now be approaching 6 months or longer
Supporting employees who may have developed poor mental ill health in the past few months, or whose pre-existing mental ill health has returned. This may translate into increased poor mental and physical health levels across the entire workforce
Supporting employees who have experienced loss during this time, Covid-19 related or otherwise
Supporting employees who may now experience difficulties such as increased alcohol usage and addiction, financial or debt problems, or other difficulties which may have developed and now also present a business risk
Integrating new employees that the business might have recruited during Covid-19, who may not yet have crossed the workplace threshold or met colleagues face-to-face.
I think most of us will be familiar with the challenges that schools and educational environments are facing, which have been well publicised in the media over recent months. Like other workplaces, they too have a non-exhaustive list of challenges:
How to maintain safety in schools while meeting educational needs/targets, and also playing catch-up for time lost. The pressure to ensure we don't have a lost generation of children in relation to education is substantial!
Communicating and talking about the virus in an age appropriate way with children and young people
Increase in attachment issues amongst children and young people
Increase in anxiety amongst children, staff, and parents/carers.
And for many of us there is also an awareness that Covid-19 has further increased and revealed the social ills within our society such as inequality, domestic violence, isolation, poverty, substance misuse, and many others. These of course spill over in many different ways in our workplaces, schools, and communities, and increased management and support around these is likely to be needed across society and within services for a long time to come.
So where do we all start? We have all got some hard work to do to ensure needs are met in the best way possible, including our own needs, for which each of us has a personal responsibility, as well as responsibility for other peoples' needs in many cases. Part of that responsibility is to help support and encourage re-adjustment back into our institutions and places of work, or where 'home-working' is the new norm, helping people re-engage with the business and work if they are returning from 'Furlough', whether that is to 'home-working' or indeed to 'workplace-working'.
Key to effective support is to firstly understand the fears and needs of the person, of that person, because these are so individual. What is frightening to one person may be something different to the next. Adults and children share some similar fears, but also share some very different ones. It starts with talking about these rather than them remaining the 'elephant in the room', and really listening so that we can truly understand. From this we can work with adults and children to put measures in place. In respect of mental health, we can draw upon our experiences of using reasonable adjustments outside of Covid-19. For example, using a phased return to rebuild stamina in employees as we would do if the absence had been due to ill health, which might now in fact be the case – being off work risks our mental and physical health, and the risk increases the longer we are off work. We can also make use of additional supervision and 1-2-1 sessions, making use of return to work planning tools and best practices, and ensuring that the impact of Covid-19 has a place on the agenda of every team meeting or is weaved into all agenda items till it no longer needs to be given such a platform – a time we all hope to see! Some people may feel that they don't have sufficient skills or understanding of fear, anxiety, or mental ill health to support effectively, so up-skilling in how to have mental health conversations with adults and children may be required.
Managing the wellbeing of our employees is not about free gym membership or a bowl of fruit, it's about our values, management practices, the skills of managers and teams to both support one another and to feel equipped to support themselves when this is needed. These tools we can also promote in our children and young people so they can help one another. We need to be aware of mental health, our own and others, and know what to do when we are faced with mental health difficulties. Whether this is natural and understandable anxieties around Covid-19 or a diagnosed Anxiety Disorder, people need support for both and skills and tools are available to achieve this.
Here are a few helpful tools, links, and signposts that we at Meee have found helpful.
Employers & Employees
ACAS: Coronavirus (Covid-19) advice for employers and employees https://www.acas.org.uk/coronavirus
British Chambers: Employer & Employee support https://www.britishchambers.org.uk/page/employer-and-employee-support
CIPD: Coronavirus (Covid-19) advice for UK Employers https://www.cipd.co.uk/knowledge/fundamentals/emp-law/health-safety/coronavirus-factsheet
Time to Change: Supporting Someone during Covid-19 https://www.time-to-change.org.uk/coronavirus
Every Mind Matters / NHS https://www.nhs.uk/oneyou/every-mind-matters/
FRANK: Honest information about drugs https://www.talktofrank.com/
Hub of Hope https://hubofhope.co.uk/
MIND: Coronavirus and your Wellbeing https://www.mind.org.uk/information-support/coronavirus/coronavirus-and-your-wellbeing/
NHS Volunteer Responders https://nhsvolunteerresponders.org.uk/services
SHOUT for support in a crisis https://www.giveusashout.org/
Schools
Anna Freud National Centre for Children & Families: Coronavirus Support https://www.annafreud.org/coronavirus-support/
Children's Commissioner: Children's Guide to Coronavirus https://www.childrenscommissioner.gov.uk/wp-content/uploads/2020/03/cco-childrens-guide-to-coronavirus.pdf
Childline Calm Zone https://www.childline.org.uk/toolbox/calm-zone/
Childline Kids (content aimed at U12s) https://www.childline.org.uk/kids
Council of British International Schools: Covid-19 International School Support https://www.cobis.org.uk/schools/useful-links/school-closure
Education Support – 5 tips to looking after yourself during Coronavirus: teachers and educational staff https://www.educationsupport.org.uk/resources/top-tips/5-tips-look-after-yourself-during-coronavirus-teachers-education-staff?gclid=Cj0KCQjw7ZL6BRCmARIsAH6XFDJQVEgnRKDy-8qMouAvO2jbGdQNwqkKN6mbDwbZA4aJfufCWuK85gsaAo6QEALw_wcB
The Key for School Leaders: Covid-19 resource hub: leading your school during Coronavirus https://schoolleaders.thekeysupport.com/leading-your-virtual-school-during-coronavirus-covid-19/
Time to Change: Get involved Schools https://www.time-to-change.org.uk/get-involved/schools
Young Minds: Supporting your Students through the Covid-19 pandemic https://youngminds.org.uk/resources/school-resources/supporting-your-pupils-through-the-covid-19-pandemic/