The most popular self-help books of 2017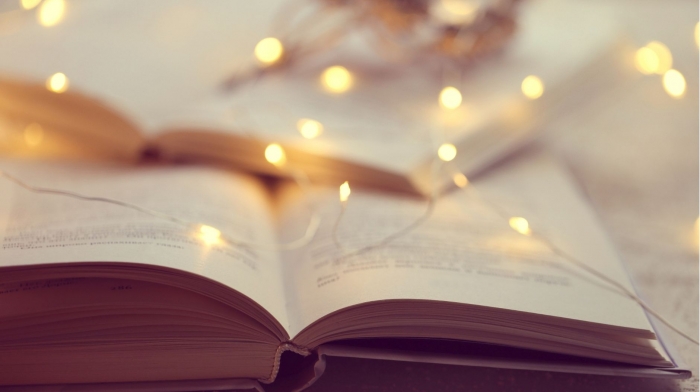 It is easy to be cynical when it comes to those self-help guides you see floating around supermarkets with their obnoxiously catchy titles and brightly coloured covers, but what is it like to actually read them?
The truth is, it may require a bit of trial and error to find a self-help guide that really resonates with you personally. I would recommend joining a library so that you can give a few a try (the lovely librarians will always order a book in stock if they don't currently have it on their shelves). But, here are the most popular publications of 2017:
1. Little Black Book: A Toolkit for Working Women
This adorable pocket guide is perfect for those of you who struggle to commit to a larger book but instead want some quick, easily digestible information. The novel is split into smaller sections, all of which are introduced with an inspirational quote. Although this book is aimed at women entering the business world, I don't think it's strictly gendered and would definitely recommend this for some kick-ass advice.
2. The Little Book Of Hygge
Hygge pronounced 'hoo-guh' is a Danish term that literally means 'cosy'. It's a popular book written to express a love for everything warm and friendly. Stay with me though, it isn't all mushy stuff and instead emphasises an appreciation for the smaller things in life. Those days where you cuddle up on the sofa and watch a movie with friends and family are to be valued. Meik Wiking seems to believe that a house with a lack of technology and a love for fluffy socks is the key to true relaxation. Don't believe me? Give hygge a try and see how much more at home you can feel.
3. Make Your Bed
This is another short read, perfect for bedtime reading. The novel is based on a graduation speech that the author gave in 2014, which is featured in the back of the book. The key point of the novel suggests that by making your bed you feel a small sense of accomplishment which can set you up to do more and more tasks throughout the day. He focuses on small achievable goals that lead to a greater feeling of self-worth. You can actually watch him delivering his speech here: https://www.youtube.com/watch?v=U6OoCaGsz94.
4. Happy
A novel was written by Fearne Cotton that focuses on embracing a daily routine and letting go of perfect. She talks through the benefits of eating healthy, looking after your appearance and yoga - all simple things that she believes can truly boost your mood. Happy includes small exercises and anecdotes from Fearne that encourage you to take a break from your busy lives to spend time on yourself.
5. Your Best Year Yet
The title is cheesy I admit, but, this book seems to have the clearest message of all the self-help guides this year. Jinny Ditzler says, "while we wouldn't think of getting in a car and not knowing where we were going ... we gradually become passengers in our own lives". This message highlights a need to take back control of our lives, to have set values and have goals to strive for. Don't worry, this book isn't too heavy though, it's more a light-hearted interactive journey to help you have the best year of your life.
Have a go at some of these books or even take a look at some others. You might find that one read really could change your life.
For more information about our work please email us at info@meee.global
One of the best ways to read more about why we do what we do is to buy our latest book 'Meee in a Minute' for just £8 at www.meeebooks.com. You can also now purchase our audiobook here!
Don't forget to follow us on Facebook, Instagram or Twitter for more updates on what we're up to!
Many thanks from us all at Meee.