The Power of Teams - May The 4th Be with You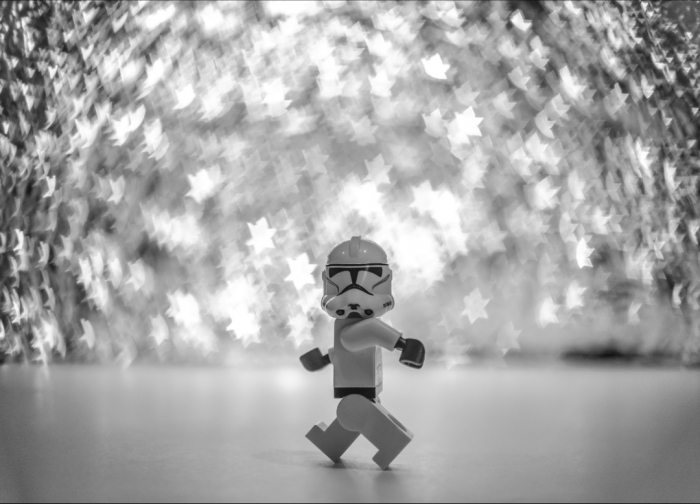 Did you know that the 4th of May is known as Star Wars Day? It's a play on the Star Wars mantra, May the force be with you. Hence, May 4th. I absolutely love Star Wars and was taken to see it while I was still at school in 1997. But Star Wars very nearly didn't happen!
As you probably know, Star Wars was the brainchild of George Lucas. But, growing up, Lucas yearned to be a race car driver and not a film producer. He spent most of his high school years racing on the underground circuit at fairgrounds, but in 1962, a few days before his high school graduation, he flipped his souped-up car and crashed into a tree. Luckily, the seat belt snapped and he was thrown clear of the wreckage. Although badly injured, he was alive.
When one door closes...
So often in life, our dreams and aspirations don't work out as we imagined. All those hopes are dashed by what can often feel like a cruel twist of fate or freak accident. There is a great Scots saying, "Whit's Fur Ye'll no go by ye" ("what's for you will not go by you"). In other words, if something is destined for us, we will find it. I don't know if it's true, but I like the idea. George Lucas was not destined to be a race car driver. Sometimes we just need to alter our dreams and head off in a new direction, and that's what Lucas did. Although he could have raced again the accident changed him and luckily for us, he went on to pursue other interests, namely film. If George Lucas had been a race car driver, we would never have been able to enjoy Star Wars or any of the other wonderful films he's made.
It's a useful lesson for us all to remember. When one door closes, another always opens.
If it doesn't exist, create it
Even when Lucas decided to make Star Wars, he struggled to get anyone interested in the film. And, the actual process of making it was beset with challenges that nearly ended the film's production multiple times. Lucas also envisioned a film that was not even possible with current technology. But he didn't let that stop him either and created 'Industrial Light and Magic (ILM)', a special effects division of Lucasfilm. The sole purpose of this division was to innovate new technology, such as the computer-controlled camera known as the 'Dystraflex', that brought Lucas's vision to life and changed the way movies were made forever. Since 1975, ILM has been responsible for the dazzling special effects in films such as the Back to the Future trilogy, Jurassic Park, the Harry Potter series, and many more.
Lucas has also always been a passionate advocate of education, and in 1991, he founded the George Lucas Educational Foundation, which is committed to helping transform classrooms to give students the opportunities they need to "acquire and effectively apply the knowledge, attitudes, and skills necessary to thrive in their studies, careers, and adult lives."
We all need each other
What's clear about George Lucas and Star Wars is that none of us can be successful alone. We all need each other. To collaborate with. To be part of a team. To share the load. And to create amazing films, songs, books, art or any other wonderful expression of human endeavour. There is no 'i' in team but there is 'tea'. The perfect way to get together, share ideas and eat cake!
So, let's celebrate May the 4th as a great tribute to working together to creating beautiful and brilliant things that make lives better all over the world. Thank you, George Lucas. And may the force be with us all.