Work Experience Tips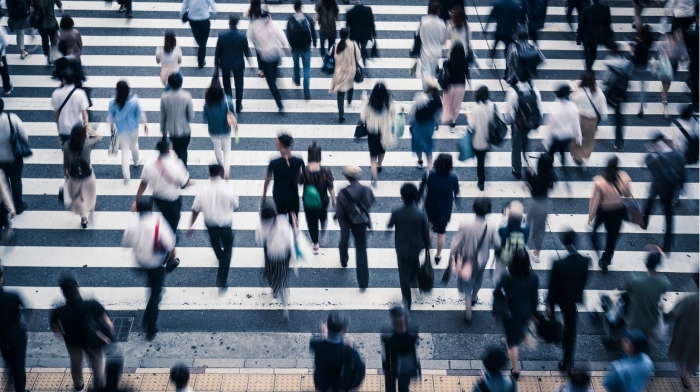 If you are unemployed, on a gap year or even studying at school, work experience is a valuable tool to gain much-needed industry knowledge as well as building those important connections. It is a great way to get out there, experience the world of employment and the culture that surrounds the workplace.
Working on a project provides an opportunity to practice skills that you can use as evidence of your work readiness in future applications and interviews. This is so important if you find yourself being rejected for having "no experience". If you get the chance to take up a work experience placement, make sure to keep a detailed record of the work you do so that you can give an extensive summary of your CV.
1. Know your goal.
Whenever you look at getting some experience make sure you know exactly why you want to be there. With work experience, it is typically unpaid and as a result, there is less of a motivator to do well in the workplace. Before you start a placement, make sure to remember why you wanted the position in the first place and do your utmost to get the most out of each day. It could be to gain experience in your chosen workplace, to meet new people, to gain purpose or perhaps even to try out an interest you currently have.
2. Ask around.
Don't just fall into the trap of doing work experience with a relative just because it's easier to obtain, ask around and see what other positions may be available. It could be as easy as asking someone where they work or if you could volunteer for a short while, most of the time employers are more than happy to help out new budding enthusiasts. Knock on doors, ask the business manager and most importantly, show your face!
3. Short term or long term.
Work experience can last anywhere from a few weeks to a year depending on the business and the sector you want to work in. This is something you want to have a think about before you start up your position so that you can state clearly to your employer what your intentions are. Student work experience tends to be shorter as to fit in around your studies whereas graduates tend to work for longer periods.
4. New skills.
The best thing about work experience is the practical, hands-on learning you get from attending a workplace every day. Stepping out of the classroom or even out of the house if you have been unemployed entering a new, business environment will teach you skills that employers will love to see on your CV. You will gain personal, professional and communication skills that will stand you in good stead for your future.
5. Networking.
Meeting new people can be really difficult, particularly if you have no current connections in the business world. Try out work experience as a way of building your contacts, these could be business owners, managers or even fellow colleagues - you never know who you may meet and how you can mutually help each other in the future. Remember to hand out business cards, connect on LinkedIn and even get people's contact details.
6. It looks good.
This goes without saying but work experience really does look good. If it's for your CV, your UCAS application or maybe even to gain a reference, work experience can open a world of doors for you. Doing work in an environment you can see yourself working in, boosts your employability rate, your confidence, and your knowledge on that industry. There really is nothing to lose from giving it a go!
Work experience is a great place to start if you are struggling with gaps in your CV or if you want to try out a new career. However, you find yourself coming into work experience, make sure you make the most out of every opportunity and use all your new skills to your advantage in future paid employment.
For more information about our work please email us at info@meee.global
One of the best ways to read more about why we do what we do is to buy our latest book 'Meee in a Minute' for just £8 at www.meeebooks.com. You can also now purchase our audiobook here!
Many thanks from us all at Meee.
Don't forget to follow us on Facebook, Instagram or Twitter for more updates on what we're up to!