A Gorgeous Thank You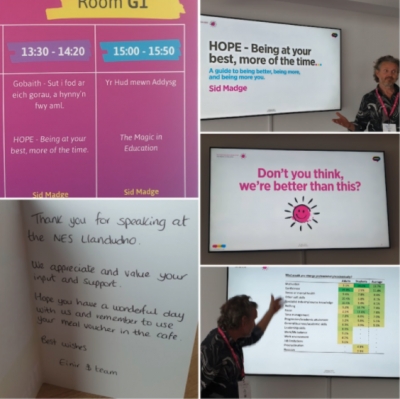 Last week Sid received a beautiful handwritten thank you note from The National Education Show.
In his sessions 'HOPE - Being at your best, more of the time' and 'The Magic in Education' these are the kinds acts of #kindness he referred to that can really make a difference.
Other steps you can take:
Create a safe place for people to be who they are.
How you show up and what you say matters.
Be human in everything you do.
Kindness starts with us, how will you serve the world?
#NationalEdShow #MeeeHQ #BetterTogether