Abergavenny Writing Fest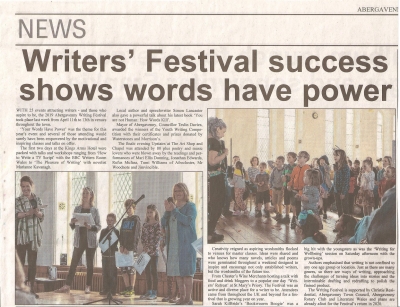 Sid was recently invited to Abergavenny's Writing Fest to talk all about the wonders of Meee, discussing becoming a first-time author, writing with dyslexia, as well as the highs and lows of self-publishing.
Aber Writing Fest aims to get people together to find inspiration, have fun and encourage everyone to get writing. Authors were invited to talk about their writing process, the journey to becoming an author and most importantly, how to get creative!
Sid said:
"It was an amazing event and it was so nice to meet everyone. I am extremely grateful to have been invited to such an inspirational event and would love to attend more in the future!"
One of the best ways to read more about why we do what we do is to buy our latest book 'Meee in a Minute' for just £8 at www.meeebooks.com
Many thanks from us all at Meee.