Aspiring Jockey gallops towards his dream job.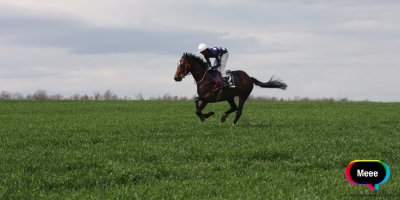 In 2004 Abdul was seven years old and living a happy childhood in Darfur, until his parents and two sisters were killed by a bomb. He fled to Libya shortly after, but soon after arriving the country found itself in a civil war and after refusing to become a child soldier he was beaten and ended up in hospital.
At the age of 14 he escaped Libya, making a risky crossing over the Mediterranean to France, where life was also difficult; Mr Adam spent 18 months living on the streets before he decided to risk his life again by stowing away on a lorry that was headed for Britain. The lorry was stopped by the police and Mr Adam was found, the authorities granted his asylum here in the UK and not long afterwards he was diagnosed with post-traumatic stress disorder.
Abdul began work with a charity called Greatwood, which uses ex-racehorses to help disadvantaged children. Working with the horses his confidence grew and he has now achieved a 12 week placement at the Northern Racing College in Doncaster, something that he hopes will help him with his dream of becoming a professional Jockey.
Abdul said "I'd love to be a jockey. My height and weight are okay to be a jockey. I cannot see any barriers to achieve my dreams" and he was full of praise for the charity who helped him get where he is today, "Greatwood are amazing – they help any child, anyone to achieve their dreams".