#Geo Reading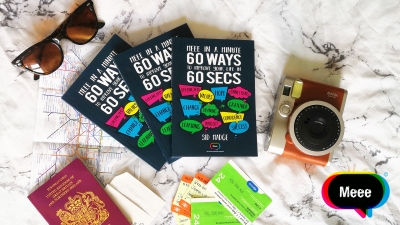 As you know Sid's book, Meee In A Minute: 60 Ways to Improve Your Life in 60 Seconds, was published in September last year and ever since then we have been loving hearing all of your wonderful feedback!
But we need you!
We want to share our little book of goodness far and wide and we need your help! We're looking for 50 people all around the world to send our book to in hopes of spreading the message of happiness and positivity further.
Send us your address, receive a book and then pass it on! All you have to do is send us a picture of where you left your copy, post it on social media and tag us.
Want to help? Let's get MIAM around the world in 60 seconds...
Get in touch with us on Twitter or email us at info@meee.global