Golden Oldies get the retirement they deserve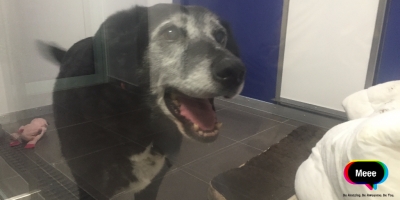 North Clwyd Animal Rescue Centre (NCAR) has converted one of their buildings into a cosy haven for some of their older residents. The old building was incredibly tired and rundown so rather than just tidy it up, the centre has spent £30,000 on totally transforming the building.
Older dogs are significantly more difficult to rehome and many end up staying in for a while. The new area houses eight dogs of all shapes, sizes and personalities but they all just want a home to see out their last few years. Each dog has their own private room with a cosy armchair, a bed and underfloor heating to ensure they're warm and comfortable.
The centre do so much amazing work, in the week that we ran the Meee programme in Canaerfon NCAR rescued 14 cats, 16 dogs and 1 rabbit and rehomes 19 cats and 14 dogs. Amazingly they also reunited a lost dog with their owners.
November has been Adopt a Senior Pet month and the centre has been working hard to rehome some of their more elderly residents and now we are heading into December NCAR are hoping that a few more residents will find a home before Christmas. If you are interested in adopting, fostering, volunteering or just want to pop in for a visit then there's a Christmas open day on the 4th December. if you're wondering about what the benefits of having a pet are, have a read here. The open day promises to be a fantastic day with a Christmas Market, selling crafts, local produce and gifts. Of course all of the dogs, cats and small animals will be available to say hello to, they will also all have their own stocking on their door so you can give them a Christmas treat.
*Thank you to the NCAR team for supplying the photo for this article.