Meee Festive Gift Guide 2021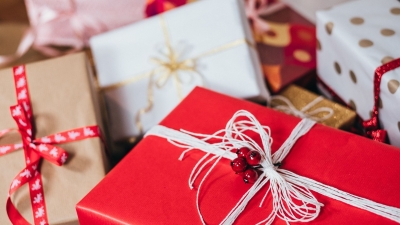 Welcome to the Meee Festive Gift Guide 2021
The festive time is quickly approaching, so this means it's time for gift shopping!. We have put together a wellness gift guide that includes some great stocking fillers and other gifts for those special people in your lives!. Here are Meee's top picks.
My Wellness Journal
Journalling is a great way to take charge of your wellness and this journal is especially designed for this.
Start and end your day with a fresh mindset, set intentions for your days and make notes of the things that make you feel good and happy.
Where to buy: MyWellnessJournal £24.99.
Eckhart Tolle - A New Earth
This wonderful self-improvement book encourages you to live your life in each present moment and to create happiness for yourself without emphasising material possessions. It's a great book to bring about a shift in our consciousness and behaviours.
Where to buy: Amazon £7
The Mindshine App
The Mindshine App is your mental fitness coach on your phone, with a great collection of over a year's worth of exercises from the worlds of positive psychology, leadership coaching and mindfulness that can help you work on and feel better about all areas of your life. A monthly subscription to the Mindshine app makes a great stocking filler for those wanting or needing to improve their mental health.
Where to buy: Mindshine £11.00 per month.
Meee in a Minute Book Series
Who knows what could happen in just one minute? Our Meee in a Minute self help books have chapters that can be read in just a minute – the perfect pick me up and a brilliant stocking filler for somebody in need of some self-care.
Where to buy: Meee Books £22
Aduna's "Relax" Super-Tea
This tea is made from organic cacao shells and spiced with cinnamon, and is the perfect winter warmer! The Great Taste Award winner is packed with endorphin and serotonin boosting cacao, so it helps promote a sense of calm so it makes a lovely stocking filler to offer some restoration over the festive season. Wherever possible the company sources its ingredients directly from small-scale producers, creating life-changing income streams.
Where to buy: Amazon £4
End Of Day Pillow Spray
Created with 100% essential oils, this pillow spray is completely natural, vegan and cruelty free. One of the elements is Eucalyptus, which has been proven to lower stress hormones, so the recipients of this will be doing good for both themselves and the planet! The spray is housed in a glass bottle that can be reused time and time again.
Where to buy: Echor £14
Morphee box of meditations and sophrology
This lovely little box of sleepiness is designed to help you fall asleep quickly and easily, and enjoy a deep, healing sleep. There are 210 meditation and sophrology sessions to help you fall asleep and sleep more deeply! Morphée reduces stress and anxiety, generating calm and relaxation to give you a healing sleep. Sid bought this and he loves it!
Where to buy: Decathlon £69.99
Pup Snuggle Bed
These little dog beds are perfect for the pampered pooch in your life. With a memory foam mattress and fur lined blanket even the smallest members of our families can keep warm and toasty.
Where to buy: Charley Chau £60
Doggie Wetsuits
If you love wild swimming then these are a real help for our canine friends to keep warm when it's colder. Bilbo used to have one and would get so excited when I got it out!
Where to buy: Doggy Wetsuits £35
Festive Bouquet Ideas
Why not get creative and make your own festive bouquet filled with individual treats and gifts that your loved ones will enjoy.
Festive Door Wreaths
Why not get creative and make your own festive wreath with a selection of dried citrus slices, cinnamon sticks and pine cones. Supplies available in all good craft shops including HobbyCraft and Dunelm Mill.