Meee in Maes Hyfred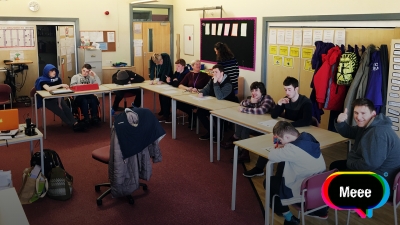 After a super successful initial programme with Maes Hyfred, Meee will be returning to the school on Friday the 19th of January to deliver session 2 of our Education pilot. We are working in partnership with Flintshire Communities First to bring back some confidence and excitement into learning!

It was a day of sharing and laughter, one that we enjoyed immensely. Here are some comments from our first session with the wonderful students:
"Success to me is my family"
"Success to me is having a job that I enjoy"
Our Meee Education Programme aims to encourage youngsters to have a sense of self-worth, confidence, and determination to succeed. By doing this we hope to help students focus on their unique skills and set individual goals, that leads them on a path of personal development. To get involved contact us at help@meee.global!