Meee in Mold Alun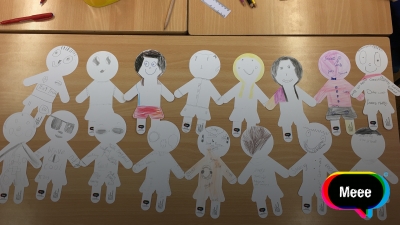 This week, Meee visited the amazing young people at Mold Alun.
We delivered session one of our Meee Education Course and were absolutely blown away by the variety of career aspirations we found in one room. In the group we had a potential space engineer, paediatrician, archaeologist, school teacher, actress and sports therapist.
Our favourite quote from yesterday afternoon was when discussed the difference between love and fear.
A year 7 pupil said "If you love yourself you feel you can do anything, if you are fearful you make bad decisions."
"Give a man a fish and you feed him for a day. Teach a man to fish and you feed him for a lifetime"
Lao Tzu