Meee Moments #37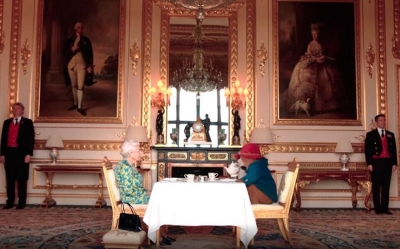 A very Happy July lovely people!
We hope you had a wonderful June and managed to enjoy some Jubilee festivities.
For me the most memorable image of the Jubilee is of Paddington Bear having tea with the Queen. What a brilliant reminder of the genius of creation (there's going to a Paddington 3 film btw!).
Amazing, but true...Paddington Bear wasn't the first person to turn up at a train station with just a label and a sandwich. During WW2, when Michael Bond (the author of Paddington Bear) was a soldier, thousands of children were evacuated from cities and towns in the UK to the countryside to escape the bombing, and this inspired Michael Bond to think about Paddington. How lovely is that?
Oh and, Paddington is voiced by actor Ben Whishaw in the films, who is the youngest ever actor to play Q in the James Bond films. How great is that...he plays Paddington Bear and Q!
For this wonderful month of July we're going to look at Being Curious, Being Courageous and Being Kind...we've been hosting various roundtable and webinar events and want to share some of the good stuff we've learnt.
So here goes...