Welcome To The Team Raz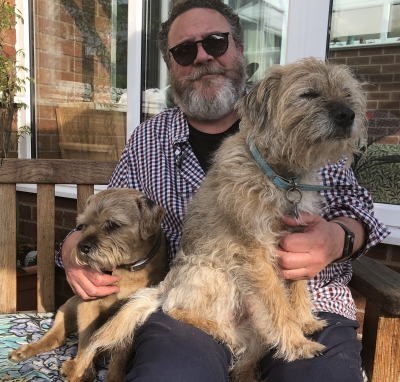 I hold a degree in African Studies from the University of Birmingham and a Master's in Politics and the Mass Media from the University of Liverpool. I gained a postgraduate certificate in learning and teaching in higher education from the University of Chester and am a Fellow of the Higher Education Academy. I was a senior lecturer in communication and the media at the University of Chester for 18 years, having previously taught at the Universities of Birmingham and Liverpool. Whilst at the University of Birmingham, I was made assistant director of admissions liaison and made speeches on higher education worldwide. I was honoured to be elected a life member of the Guild of Students for my 'student-friendly approach.'
At Chester, I worked extensively with FE colleges as the link tutor for their higher education programmes, helping with curriculum design and retention strategies.
I have recently worked as a projects coordinator at a school for visual and other sensory impairments and have undertaken courses in neurodiversity and also mobility for visually impaired (VI) children. This is where I met Sid and Paula, who devised a curriculum for the VI children. I was fascinated by them and their fantastic programmes from day one. My vocational and academic interests have always concerned communication and helping people achieve their maximum in life and work. This is why Meee makes much sense to me. Sid and the team have the vision and audacity to mine every individual for the real magic in everyone, but which is often lost through poor opportunities and low self-belief. Working with the Madgician is one of the most rewarding and exciting experiences of my professional life.
I have appeared in broadcast media concerning areas as diverse as education, food, politics and the media. I have contributed to cookbooks and written food reviews and articles. I lobby on food and animal welfare issues. As a keen amateur cook, I own an extensive private library of cookery books and related literature. That interest has led me to meet and interview many notable people in the food industry, such as Mary Berry, Paul Hollywood, and Sheila Dillon.
As speech-writer and Public Orator, I have written and delivered speeches for many luminaries, including Her Majesty, The Queen Consort, actors Dame Patricia Routledge and Sir David Suchet and the former Director-General of the BBC, Lord Tony Hall.
As a professionally trained and qualified civil celebrant, I enjoy writing and delivering ceremonies for people at the most significant stages in their lives.