For Organisations

From SMEs to PLCs we've helped thousands find their magic and transform organisations
What makes successful organisations?
202%
Organisations with high employee engagement outperform those with low engagement by 202%. And yet, the average employee engagement score for organisations is just 45%1.
52%
Energised employees do better work and are more resilient. And yet 52% are feeling burned out on the job, 67% say this is worse post pandemic2.
43%
High-performing companies create an enabling culture that fosters innovation and collaboration. And yet only 43% of employees feel they have a positive climate in their team3.
What are we seeing in organisations like yours?
Delivering and sustaining superior business performance is getting harder as technology, competition and the pandemic have amplified and accelerated change
Organisations increasingly need adaptable, agile and resilient people, but employees are struggling with work demands, fatigue and disconnection
The most successful companies involve their people in building a purpose-driven, values-based and inclusive culture, which harnesses the full talents of every person to fuel performance
The reality is that organisations don't change. People do.
How can we help you?
With the right thinking, tools and practices, each and every one of us - from the frontline to the executive suite - can be more engaged, more energised, more enabled to show how amazing we are when at our best.
Our FUEL Programme
FUEL is all about excelling personally and professionally by understanding, creating and utilising your best attributes more of the time. How we think, feel and react to the world around us is a direct reflection of who we are, what we know and what we're fuelling ourselves with. Our emotional fitness is paramount to a happy, healthy and balanced life. FUEL starts with values and builds a foundation based on mindset, resilience and wellbeing.
Want to experience how FUEL can help you and your colleagues?
Our LEAD Programme
LEAD is all about being a great leader. Great leaders are strong and decisive, but also human. Having the humility, self-confidence and self-awareness to recognise the value of others builds great individuals, organisations and societies. We all have the ability to be great leaders, guiding ourselves and others and making the essential small and large-scale decisions that keep the world moving. LEAD builds an inclusive approach through empathy, integrity and communication.
Want to experience how LEAD can help your leaders?
Our EDGE Programme
EDGE is all about finding our peak performance when working with others. Successful teams leverage the diverse knowledge and skills they have to excel, building a culture of trust and accountability. Successful organisations are highly effective team of teams, united by a compelling cause, powered by creativity and collaboration. EDGE starts with exploring shared purpose and values, builds understanding of teams' diversity and strengths, and fosters higher performance through new behaviours.
Want to experience how EDGE can help your team and organisation to perform better?
Meee COACH
Coaching is a proven way to improve individual and team performance whether the desired outcome is better leadership, greater resilience, elevated engagement or business productivity. COACH facilitates a fundamental shift in an individual or team's mindset, behaviour and approach to their work. It can be highly personalised to uniquely match the needs of the individual or team and can transform results. COACH is available as a standalone solution or to reinforce the learning and impact from any of our programmes.
Want to experience how COACH can help your people to perform better?
What impact have we had?
93%
Of attendees felt that they can achieve more together with their colleagues.
91%
Of attendees said they felt closer to the company's purpose and values.
90%
Of attendees felt they had a better understanding of how to help and develop others.
88%
Of attendees felt that they had a better understanding of how to deliver a wonderful customer experience.
78%
Shift in positive mindset.
66%
Increase in feelings of personal, social and community connectedness.
61%
Increases in emotional strength (Emotional Intelligence and Positive Psychology).
60%
Increase in personal, educational and career outlooks.
What are our clients saying?

"Sid, Joss and the Meee team have been an immense asset to our work in the last few months. We wanted our people to feel we were investing in and supporting them as best we could at a very challenging time. Colleagues at all levels - from our customer-facing colleagues to our back of house teams and our Executive Team members - have had an extraordinary experience on the programme and been raving about what it has done for them personally. Collectively, the programme is helping us bring our values to life and reinforce our culture, while connecting our people and boosting their resilience."
Alexandra Buxton, Culture & Talent Director, Fortnum & Mason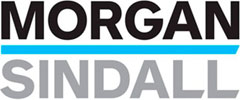 "Sid and Joss are a breath of fresh air and their energy and enthusiasm is infectious! They worked collaboratively with us to engage and inspire our leaders. They combined their vast experience of creating effective engagement to deliver a session that challenged and inspired our leaders. Their approach enabled our leaders to reflect on what's important to them and then gave them some great tips to implement that will help them to continue to inspire their teams and get the best out of everyone. Thank you Sid and Joss, it was an absolute pleasure to work with you."
Emma Tongue, Head of Communications and Marketing, Morgan Sindall
Want to experience how Meee can help you and your people to perform better?
References
1 Gallup (2019)
2 Forbes (2021)
3 Harvard Business Review (2020)